With the aim to contribute towards the advancements in this IOT era, which is already going mainstream, Since 2012, We at DELPHY, after 4 years of extensive research and development, by setting up the development processes designed in the US and France, with the top notch R&D team comprising the experts of hardware and software fields, in 2015, successfully started manufacturing the wide range of products based on Iot Technology in the markets of MENA Region (Middle East and North Africa) as an OEM Provider to various Home Automation companies. In 2019, the products are now proudly manufactured in INDIA.
DELPHY is pioneer in automation, machine learning, artificial intelligence based on IoT technology and today is the world's leading one stop AI powered integrated IOT automation solutions provider, passionate in providing world class patented technologies that qualify international standards. We are committed to revolutionize the smart way of living.
For the new companies in IOT space, electrical appliance manufacturers or business establishments that don't have in-house expertise to implement or adopt IoT, DELPHY helps  minimize the Capex / R&D / Operational costs and provides ready to use, unified and centrally manageable IoT platform with in-depth insights.
Following are the features that's makes DELPHY unique from others:
Top notch experts from diverse Hardware and Software Fields
Custom encryption methods to provide best in class security

CE Certified WIFI modules and hardware, sourced from industries' low cost supply chains

The products can work on low internet speeds and handle electrical power surges
Fully integrated Iot Platform
One stop solutions for all hardware and software requirements
We provide all services required for our clients to develop new IoT products or move the existing products and data to the cloud.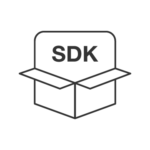 Embedded Software Development
SDK development for WIFI modules and APM based processors
mobile and web application development
Embedded hardware design & development
PCB design, Routing, Prototyping and testing
Injection mould design
Android & IOS Mobile App Solutions
Customizable android and IOS mobile applications
Fastest turnaround time for IOT mobile APPS using our standard SDK and UI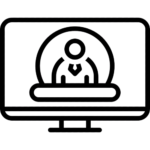 Web & Admin Application Development
Reporting and monitoring dashboards development (Java, Webapp, .NET) for analytics and control of IOT devices.
Backend and support solutions
Detailed analysis and technical support dashboard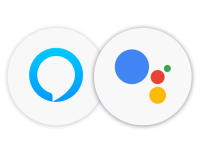 ALEXA & GOOGLE HOME Skill development
Custom or smart home skill development for voice assistants

The products provide best in class user experience and we guarantee a reliable performance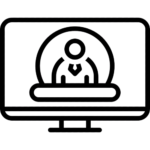 RAPID Product Development Services
We support clients from the Ideation stage to the final Product Launch and reduce the go-to-market time of IOT production from years to days.
We specially design and make your Products SMART using our Hardware-Software.
IOT Integrated Platform.
We also partner with external design & development companies to provide clients all.
Services under one roof with single point of contact.
Fastest-time-to-market for product launch.

Delphy Automation aspires to be the one stop solution provider for all kinds of automation

To ensure utmost customer satisfaction and trust by proving the reliability and standards of the solutions. To be the market leader in providing automation solutions.